If you are looking to plan a Child's Birthday Party in Houston, Texas & the surrounding area, look no further!
We offer Roller Skating, a Beginner Skate Area, Skate Mate Rentals, Video Arcade and Redemption Games, a Prize Stuff Shop, a Cafe, an Adult Lounge w/Flat Screen TV's, Free Wifi, & a lot of FUN!
Book your party 3 weeks early online and get a free 16″ Pizza! (Beginning 6/15/2021)
The guest of honor receives: (Excludes Just A Cake Party Plan)
A Birthday Glow Item
A Special Shout Out from the DJ
A Favorite Song Request
500 tickets to spend in Stuff Shop
A Goody bag
Host Parents Skate Free
Party Packages do NOT include skate mates
All Parties are located in our special Light Up Glow areas
Ultimate & Extreme Party areas can seat up to 24 guests
For parties larger than 24 guests we recommend Double booking to ensure enough space.
Party packages DO NOT include Skate Mate Beginner Area. You may offer it to your guests as an ADD ON of $5.00 per skater needing assistance.
We require a $50 non-refundable deposit at time of booking. Deposit will be applied back to the party if the party area is cleaned and vacated by the end of reserved time.
(A 15% service fee is added to all parties)
You Choose the Party Plan! We do all the work!
EXTREME Pizza/Hotdog party
Shared Party Host
Party of 8
Invitations (upon request)
All plates, napkins, and utensils
Skating w/rental
1 – Slice of Pizza (Cheese or Pepperoni) or Hotdog Per Guest
1 – 20oz drink per guest
All Parents entry free ($5.00 if skating)
Price: $159.95 plus Tax
Additional Guests: $15.95 each plus tax
ULTIMATE Pizza/Hotdog party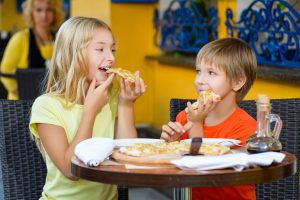 Shared Party Host
Party of 8
Invitations (upon request)
All plates, napkins, and utensils
Skating w/rental
2 – Slices of Pizza (Cheese or Pepperoni) or Hotdog and chips Per Guest
1 – 20oz drink per guest
All Parents entry free ($5.00 if skating)
Each party guest will receive
Icee Pop
Light up glow glasses
A set of Laser fingers
Price: $199.95 plus Tax
Additional Guests: $19.95 each plus tax
Just A Cake Party
Invitations (upon request)
Cake plates, napkins, and utensils
Skating w/rental
1 –  20oz drink per guest
1 Hour of Table time
Ice Cream Sandwiches
Price: $109.95 plus Tax
Additional Guests: $12.95 each plus tax
Party extra add-ons (all party plans)
$20 – 100 tokens
$2.50 – Party favor bag
$5 – Glow Cup
$14 – 16" 1-topping pizzas (pepperoni, hamburger, & sausage)
$16 – 16" Meat Lovers Pizza
$6 – Pitcher of soda
$10 – Extra Birthday Honoree
$5 — Skate Mate Rental Per Skater
10% off Skate Merchandise
$24.99 — Party Platter (10 Wings, 12 Mozz Sticks, Fry Basket)
Print your invitations! CLICK HERE